Recreational Class Information
Email or call the studio today to pre-register.
You can fill out the pre-registration form that is to the right to help speed up the process.
In all our recreational classes students learn to work with a variety of twirling equipment including 1 and 2 batons, flag batons, hoop batons and ribbons. Students work on partnering skills, group work and choreography.
Fall Twirling Schedule
The 2018 schedule is below.
Please note we may add or remove a class based on registrations.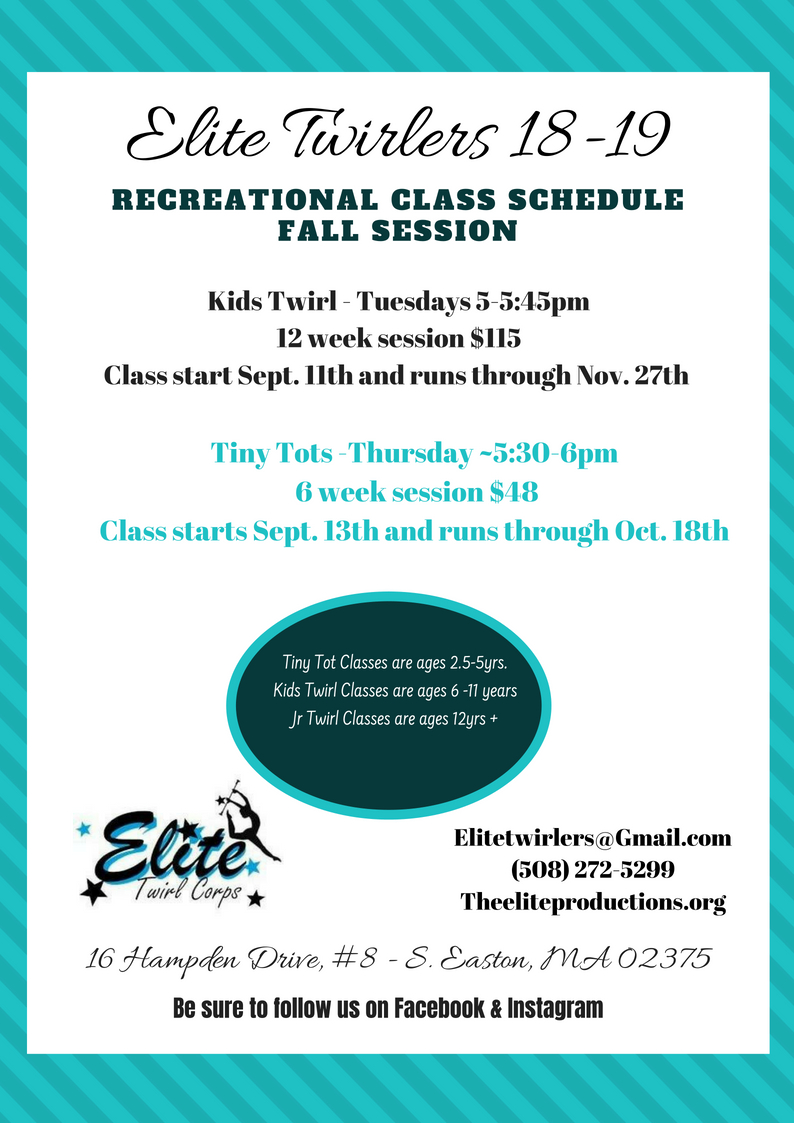 Private Lessons Available
Are you getting ready for your school team try outs?
Want to learn some new tricks or brush up on your current skill level.
Give us a call - we can get you going.
We also offer Brownie & Girls Scout Badge Classes - please contact the studio for more information on setting up a class for your troupe!
Live it ~ Love it ~ Twirl it!!!